Services

COUNSELING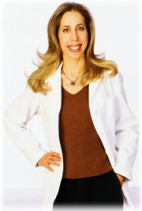 Lisa R. Young, PhD, RD, CDN is an internationally recognized nutritionist in private practice and offers counseling to adults and children. Dr. Young designs personalized weight control programs that are healthy, safe, and practical, while also incorporating the latest scientific research. Through her personalized approach, and her emphasis on portion sizes, she teaches clients to stop dieting and learn how to eat sensibly while incorporating the foods they love. Clients learn how to make long-term and realistic changes to achieve and maintain a healthier body weight. While based in New York, Dr. Young also works with clients all over the world via skype, phone, and computer.
Dr. Young provides medical nutrition therapy on a wide variety of issues including cardiovascular disease and diabetes. She evaluates current eating and lifestyle behaviors and makes appropriate and personalized recommendations while taking your medical history into account. She also provides nutrition plans in conjunction with your physician and therapist to insure a successful outcome. Dr. Young also offers group counseling sessions and behavior modification classes onsite, at your office, or at a convenient location for your group.
Winner, Patient Choice Award, Top Nutritionist/Dietitian, 2015.

• Obesity and Weight Loss
• Cardiovascular Disease
• Hyperlipidemia
• Hypertension
• Osteoporosis
• Menopause
• Digestive Disorders
• Food Allergies
• Diabetes
• Eating Disorders
• Hypoglycemia
• Bariatric Surgery
• Pregnancy and Lactation
• Fatigue and Stress
• Thyroid Disease
• Pediatric Nutrition
…………………………………
PROFESSIONAL AFFILIATIONS:
• Academy of Nutrition and Dietetics (AND) – Registered Dietitian (RD)
• New York State Certified Dietitian-Nutritionist (CDN)
• American Public Health Association (APHA)
• Greater New York Dietetic Association (GNYDA)
• Nutrition Entrepreneurs (NE) –A Dietary Practice Group of AND
• Bottom Line Health, Columnist
• Fitness magazine, Advisory Board Member (past)
• Bottom Line Women's Health, Advisory Board Member (past)
…………………………………

LECTURES
Dr. Young lectures internationally on a wide variety of nutrition topics including portion control and the obesity epidemic, wellness and healthy eating, weight control, nutrition and heart health, women's health, and current issues and controversies in the nutrition field. She also conducts group classes and workshops on nutrition, weight management, and behavior modification.
Click here for more information on Dr. Young's speaking engagements.
Dr. Young has given lectures at many prestigious organizations, universities, medical centers, wellness centers, spas, resorts, retreats, and other facilities. She has presented at the European Parliament,  American Heart Association, American Public Health Association, Society of Nutrition Education and Behavior, Academy of Nutrition and Dietetics, NYU Medical Center, Columbia University College of Physicians and Surgeons, Memorial Sloan Kettering Cancer Center, Orthodox Union, The Chapin School, Rancho La Puerta, Ramaz, Kehilat Jeshurun, The Spence School, Urban Zen, and many other venues.
…………………………………
CONSULTING
Dr. Young is a consultant and serves as a nutrition advisor, health educator, and media spokesperson.  In this capacity,  corporations, major media outlets, schools, health departments,  law firms, and publishing houses have turned to Dr. Young for her experience, expertise, and knowledge on topics such as nutrition, portion control, and trends in health and wellness.
Dr. Young has served as a consultant for the following:
Allure
Baron and Budd, PC
Bottom Line Publications
Blue Diamond Ingredients
The Chapin School
DK Publishing
Every Day with Rachael Ray
Faith Popcorn Brain Reserve
Family Circle Magazine
Fitness Magazine
Gerson Lehrman Group (GLG) Councils
Hewitt School
Klarion Wellness
Nestle
NYC Department of Health and Mental Hygiene
Northern Navajo Medical Center
Pearson Education
PEOPLE
Prevention Magazine
Camp Ramah
The Ramaz School
Redbook
Robarb Corporation
Self Magazine
Simons Foundation
The Spence School
United Nation International School
USA Pulses and Pulse Canada
Wadsworth Cengage Learning
Wildlife Conservation Society